Practicing self care this holiday season
The holiday season for some of us can become quite hectic and stressful; social gatherings, family outings, lunches, parties, Christmas shopping. You name it, you're probably already starting to experience it. 
It's also one of the few times where we are constantly surrounded by people. Whether it's friends, family or co-workers, this time of year usually means we are focusing less on ourselves and more on others.
This holiday season, we wanted to shake things up and encourage you to focus on yourself. To take the time to reset and recharge. It could be sleeping in an extra hour, leaving the party a little bit earlier or saying no to a big night out. This year, we want to make sure you are looking out for numero uno.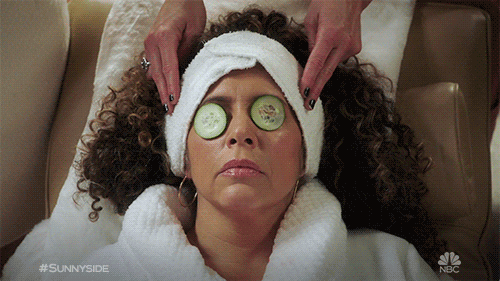 Here are some great ways you can practice self care this holiday season: 
Exercise – What better way to look after yourself than fitting in some quality workout time. It'll boost your mood, reduce stress and give you a chance to have some "me" time. If you can, try and aim for 30 minutes of daily exercise, whether it's an early morning gym session or an evening stroll, any kind of movement is better than nothing.
Practice mindfulness – It's important to pencil in some time each day to focus on your mind, body and soul. Try meditating, practicing yoga or journalling. This will help you feel in the present moment, especially for when you are having one of those hectic days.
Eat nourishing food – During this time, we are usually tempted by delicious and sometimes not-so-good-for-you food. Be mindful of what you are eating and drinking, and if you can, opt for a healthier alternative. Vodka, soda and lime anyone? 
Do what makes you feel good – It's a no brainer, when we focus on ourselves we feel better too, and when we feel better, chances are we are likely to be more productive throughout the day. Take some time to do things that make you feel good; it could be taking a long bath, walking the dog, reading a good book or even just sleeping – no judgement here.
Practice gratitude –  It's a great time to reflect and be grateful for what and who you have in your life. Practising gratitude regularly can help boost your mood, reduce stress and lessen your chances of "burning out". Give it a go and see for yourself. 
The holiday season is a joyful time to be celebrated with friends, family and of course good food. We want to make sure you are enjoying this time of the year. By fitting in even one of these practices, we guarantee you'll start to feel like this in no time…….
FOLLOW US FOR MORE GREAT RECIPES, WELLNESS TIPS AND ALL THINGS YOGA