Emotional healing: Signs that you are on the right path
When we talk about healing, we're not just talking about the physical kind where you cut yourself, put a band aid over it and wait for nature to run it's course. Although that analogy can still be quite applicable in this case. Today we're talking about emotional healing.
Emotional healing is the ability to acknowledge events and circumstances in our lives that may hinder us to move forward. It's a process that allows us to take control of our thoughts, feelings and emotions.
Emotional healing can stem from many circumstances, whether it's coming out of a long term relationship, the loss of a job, getting over a sickness or losing a loved one (the list can go on). During and even after these events in our lives, we usually start to experience feelings of stress, anxiety, depression or even self sabotaging behaviours, which can eventually overwhelm us.
If you're thinking, "I've never experienced any of those situations, but I still do have those pretty crappy days." It's important to remember that everyone at some stage in their life may experience times of distress. Regardless of what event or circumstance you have come across, it's crucial for your healing to acknowledge your situation, let yourself be present, feel all of the emotions and let nature run its course.
Now here comes the good part – the beginning of the healing process. Like everything in life, good things take time, and it's important to remember that when it comes to healing from within, it can feel like a bit of a dance. Think of the cha cha, you can take 2 steps forward and feel your absolute best, but then you may take another 2 steps back and feel as though you are back at square one. Although annoying, this is all part of the healing process and teaches us that healing is never linear.
When we are healing emotionally, it can be hard to see the light at the end of the tunnel and it's easy to miss signs that we are actually getting better. That's where we at YB wanted to step in.
Here are some subtle signs to show that YOU ARE actually in fact getting better, or at least heading in the right path.
You start to feel happy for no reason –

Feeling random bursts of happiness is a very good indication that you are on the mend. It shows you are starting to enjoy life again and starting to see the good life has to offer.



You start to enjoy music again –

Do you hear a song pop up on the radio or your Spotify playlist and then all of a sudden start to rock your head to the beat or sing to the lyrics? People who aren't in the best emotional state tend to miss the joy music can bring us,

so when you start to really feel the beat, this is a great sign that you are starting to feel joy again.



You understand that the "bad days" won't last forever –

We all have bad days – that's a given, but for someone who may be suffering emotionally, everyday may seem like a bad day with no end. When you start to acknowledge and see that these (bad) days will pass, it means you are on the right track to feeling better.



You look back at the past and embrace it –

It's important to remember that what happens in our past, doesn't determine our future. Once you start to realise this, it means that you are able to look at the future as an opportunity to live your most fulfilled life and use the past as learnings on how you can better yourself.



You begin to step out of your comfort zone –

When we are in a negative headspace or situation, it's easy to shut ourselves from the world. The moment you start to accept invites, catch up with friends or even ask for that promotion at work, you begin to build confidence and self worth within yourself which is an important part of the healing process.



Your energy levels improve –

When our emotional well-being takes a nosedive, energy levels tend to drop as well. A good indication that you are in fact healing or starting to heal is when you are not afraid to

book

that YB class, meet new people, let your hair down and dance or even try a new adventurous activity.



You start to feel grateful – In a tough situation, it's easy to overlook all of the positive aspects within your life. As you begin to heal, you become more aware of the good that surrounds you. From the delicious cup of coffee to the sun peaking through the clouds to the friends and family you have, you start to appreciate the little things in life.
Although everyone's journey is different, we all have the capability to heal from within. It may not be an overnight transition, but it's important to remember that time heals all. Don't forget to lovingly accept the rewards you are receiving from all of the hard work you are doing.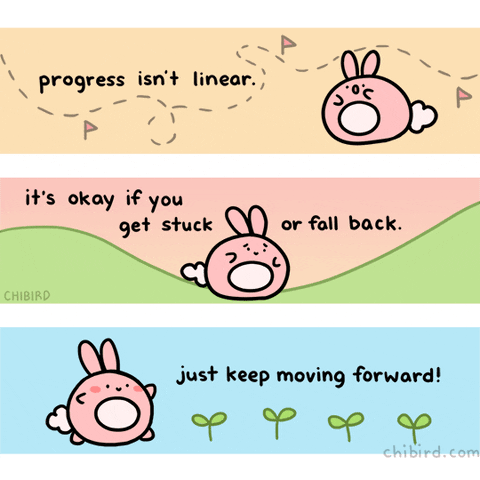 FOLLOW US FOR MORE GREAT RECIPES, WELLNESS TIPS AND ALL THINGS YOGA